Rainbow Day for Beneavin Hikers
22 November 2014, Djouce Mountain, Wicklow.
By Mr. Nash
Inspired by the Rainbow that lit up the valley below and after a tough two hour trek, the brash band of Beneavin hikers ascended into the freezing mist to conquer the summit of Djouce Mountain.  Then, back down to the sunshine at the Dargle River for some well earned rest and refreshments and to search for the pot of gold the end of the rainbow. They deserved it after all their Trojan efforts.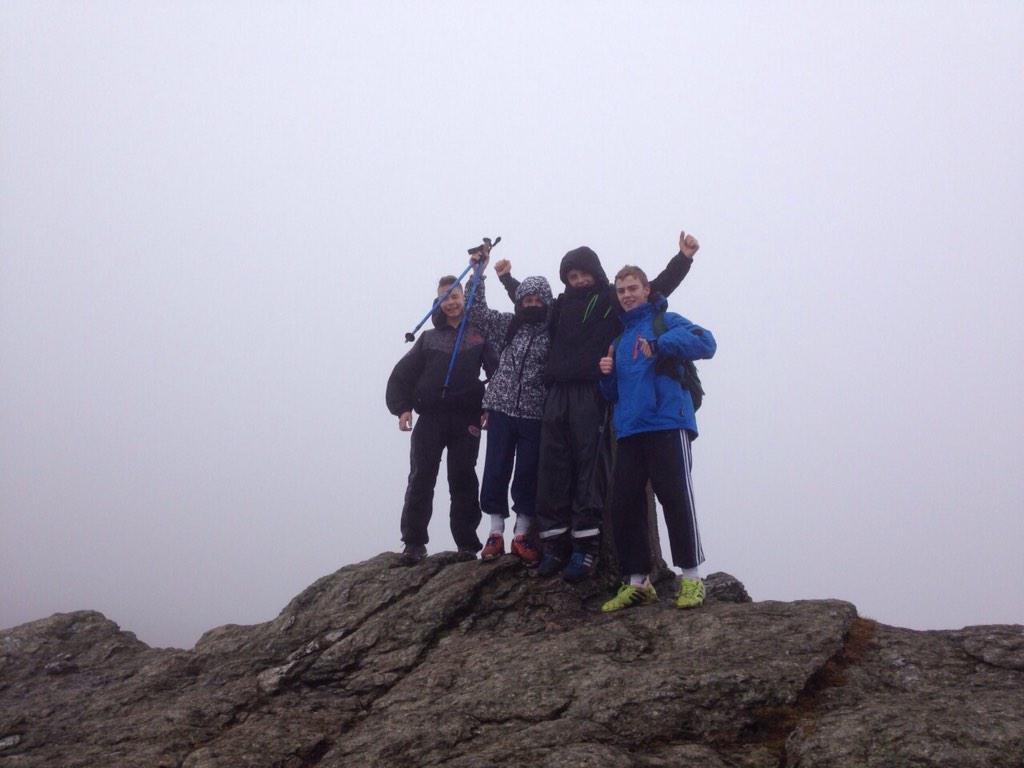 The Hike was assiduously organised by Mr Walsh, led by Mr Nash's dog Millie- accompanied by Mr Nash, supported as ever by Mr Murphy, (in shorts – legs shaved) and the fantastically fit SNA Áine — who encouraged all by example.
Beneavin student body of all ages was represented by such notables as  A+ 6th Year Historian Adam Kane, 5th Year brave blistered footed Dean Molloy , 3rd Year Hiker Of The Year  Patrick  Kaminsky, 2nd Year Allan Donnelly and five feisty 1st Years – John Mc Keon, Alax Rowen, Fionn Keneally, Jordan McChree and the worst joke teller of Beneavin College – Mark Proudfoot.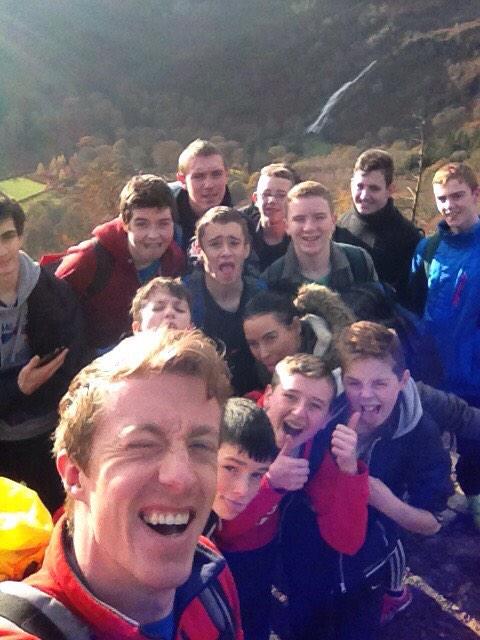 The banter was flying on the way out to the mountains but snores were heard from the exhausted hikers at the back of the bus before we left Djouce Wood car park on the way back.  It was an exhilarating day of high achievement and high craic and the glow from this Rainbow Day will long be remembered.